Bea Fields
Leadership and Generation Y Author and Speaker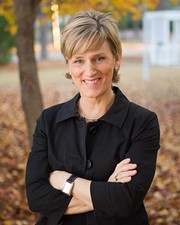 Guiding and Shaping Leaders for the Benefit of Our Futures
Whether working with C-level executives or the Generation Y careerists who they manage, Bea Fields' commitment is to empower leaders with useful insights and time-tested and proven tools, strategies, and approaches so that they can enjoy loyalty and dedication from a wide variety of high achieving workers. One of America's top authors of two well-respected and essential books for leaders and careerists of all ages, a highly sought after speaker on talent development and Generation Y topics, and regular contributor of commentary to media outlets ranging from Forbes to Young Money to Blog Talk Radio, Bea Fields is the go-to person about all topics related to leadership for the modern day professional.
Bea is passionate about these topics and can add humor, insight, perspective, and inspiration to media interviews, training sessions, and team presentations.

Keeping and retaining talent is a hot topic in today's dynamic workforce for which there's no easy button to solve. The most pressing questions which are keeping leaders awake at night are:

How do I prevent my younger workers from jumping ship with the knowledge I have empowered them to deploy?
How do I engage people for longer than 20 minutes in the mission I am trying to achieve in my company?
How do I create an environment where my top employees' contributions can keep my company relevant in today's world?
The Generation Y careerist of the 21st century is experiencing quite a bit of boredom and restlessness in the workplace. If you are a young careerist, under the age of 30, you may be asking:
How do I get what I really want from my employer when I am bored and restless

75% of the work day?
How can

I

make a meaningful contribution to my company when my boss acts like

my opinion doesn't count?
How can I develop my leadership skills in my company when the

executive

team seems like they are stuck in the 1960's?

If any of these scenarios resonate with the issues that are causing you or your audience the greatest concern financially, in career, or with retaining top talent, contact Bea Fields today at (910) 692-6118 to book her for your next event or media interview. A credible, witty and authentic presenter, Bea Fields can help audience members get to YES in the workplace and feel great about the accomplishments they are making. With time tested, time proven and reliable approaches to easing the pains professionals may be feeling in the workplace, Bea is here to help workers bridge the gap across people and generations to create growth and profitability for companies, communities and organizations.